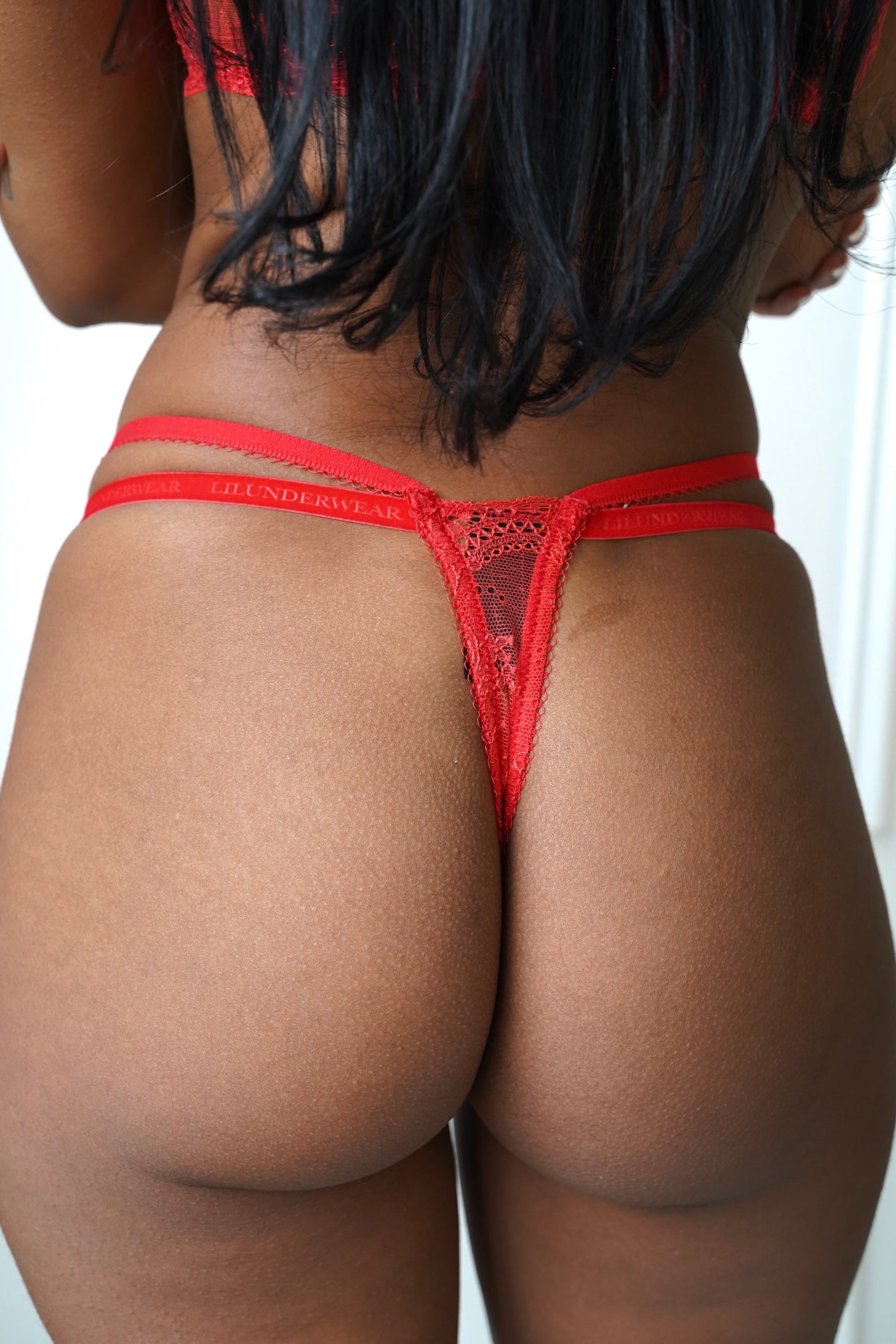 LIQUIDATION / FINAL SALES
No returns or warranties are offered on this product.
Fall in love with elegance! The channel cherry Panty connect festivity and sophistication with vibrant colors and luxurious decorations. With a special velour surface, embroidered flowers, and delicate lace, Cherry Panty and garter-belt from the Chanel collection will leave you feeling as confident as ever. 
Panty :
Luxurious embroidery with gold lurex
Delicate lace 
Gold decor
Cotton panty gusset
Charming gold decor 
Lace trim customized with velvet straps 
Two tones of cherry red 
Elegant jewelry placed in the center 
Model :
Alexia is wearing Xsmall size.